Welcome to Park-Lane's Executive Club Lounge!
The Park-Lane Executive Club locker program rewards you the day you become a member. The Executive Club presents two levels of membership. Each with its own benefits – choose the one that best suits you! Of course, locker members also get to relax and light up in the most amazing smoking lounge in the area. Park-Lane already has the best-engineered humidor in the region, but can now boast the area's largest smoking lounge. At over 1100 square feet and with a state-of-the-art smoke removal system, our customers have a clean and comfortable lounge to enjoy a smoke with their friends.
Become A Member – Ask Us How!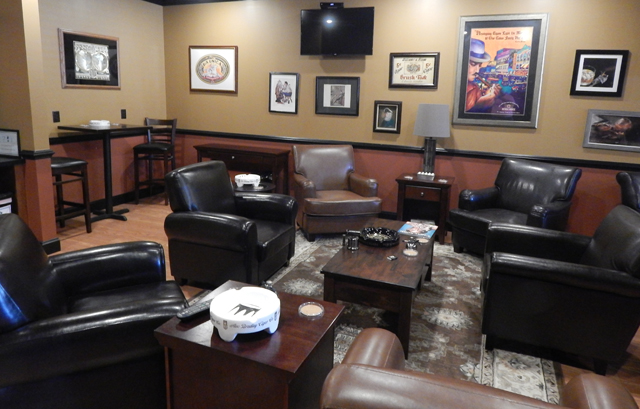 Once you've made your selection, relax in our well-appointed smoking lounge, enjoy a complimentary cup of coffee, watch the news or simply enjoy the conversation of friends old and new. Many lasting friendships have been formed in the lounge, not only is it a great place to meet people of similar interests, it's a great way to spend a few hours in quiet enjoyment. All customers of the store are welcome in the Park-Lane smoking lounge.
Park-Lane Tobacconist stocks other complimentary products that help to make life a bit more elegant and enjoyable. Placed throughout the store you'll find many items that will enhance your enjoyment of pipe or cigar, as well as interesting and unique gifts, shaving goods, and imported fragrances… even hard to find accessories for the home bar!
We hope you'll stop by Park-Lane Tobacconist in Clifton Park, and see what sets us apart from all the rest. Come in and experience a true tobacconist shop right here in upstate New York!